Healthcare Uniform Services
for Hospitals and Medical Facilities
At Bay Towel we understand that each health care provider is different. That is why we customize our services to meet your specific needs.
We understand from you what your service offerings are then establish a clean linen inventory to match the service.
Our customized service programs allow you to design a plan that is exactly right for your facility.
You focus on the patient care and we will take care of the laundry.
Once your clean linen inventory is set your Bay Towel Territory Route Representative will then manage that inventory to replenish it so that you never run out of hygienically clean linen.
This process will be seamless to you and if you have any concerns you can always reach out to our dedicated customer service team and speak with one of our representatives to have the problem resolved.
Where We Service
We provide linen rental services, uniform rental services, and commercial laundry services in Green Bay, Madison, Milwaukee, Eau Claire, Wausau and throughout Wisconsin.
Benefits of Partnering with Bay Towel Services for Healthcare Uniform Services
High-quality linens that meet patients' comfort expectations.
Bay Towel is accredited by the Healthcare Linen Accreditation Council, HLAC, and follows the highest healthcare linen processing standards in the industry. Visit https://www.hlacnet.org/ to learn more about HLAC Accreditation.
Safely processing healthcare linens with the only EPA registered disinfectant obtaining a 5-log organism kill.
Monthly third party wash floor tests to ensure quality standards are being met.
Worry-free inventory management, scrub uniforms, and lab coats are electronically tracked to ensure your staff always has uniforms and a clean professional appearance.
Redundancy. Taking care of patients needs will never be disrupted by your linen service. Bay Towel has a full disaster prevention/response and recover plans in place.
Service relationships that are responsive and adaptive to your facility's changing needs.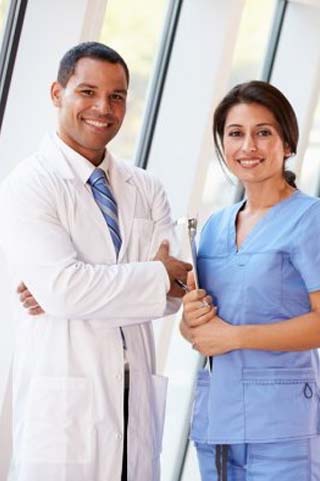 | Lab Coat Style | SKU | Description |
| --- | --- | --- |
| | MDT046815 | COAT LAB RESISTANT WHITE LADIES |
| | MDT046805 | COAT LAB RESISTANT WHITE MEN |
| | MDT046811 | COAT LAB RESISTANT LIGHT BLUE |
| | MDT046883 | COAT LAB RESISTANT LADIES |
| | 6623BNW | COAT LAB RESIST NV |
| | 6623BQW | COAT LAB RESIST WH |