Floor Mats for Businesses
Bay Towel provides floor mats and dust control services for businesses. Whether it is table cloths, napkins, or kitchen uniforms, we provide a cleaner, environmentally friendly, professional appearance to compliment your setting. Bay Towel linens are hygienically clean keeping your staff and customers safe.
How Floor Mats Services Work
A brief description of what to expect. How it works with their business to streamline and make things easier for them and how Bay Towel can work with them to fit their business needs.
Where We Service
We provide linen rental services, uniform rental services, and commercial laundry services in Green Bay, Madison, Milwaukee, Eau Claire, Wausau, and throughout Wisconsin.
Benefits of Partnering with Bay Towel for your Floor Mats Services
A highly professional and polished clean presentation for customers and staff
Worry-free Inventory management of linens and restroom supplies
Service relationships that are responsive and adaptive to your businesses changing needs
A cleaner, more sanitary table surface than bare tables.
Less waste, linens are environmentally friendly.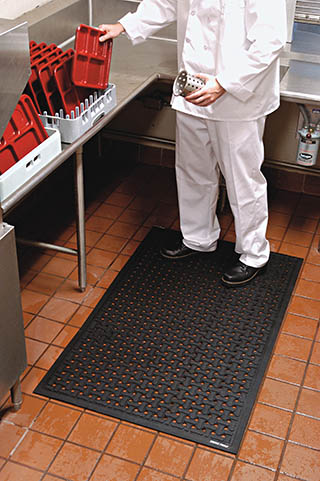 Product Options
These tablecloths feature a quality color consistency and soil/stain release for efficient, quality service for each dining experience. The tablecloth is available in various colors to match any restaurant, or catering, setting.
Classic Solutions / Solutions Plus Mats
Health Care Floor Mats 90 Mil
1630
MAT 3X4 CHARCOAL HEATHER
1632
MAT, 4X6 CHARCOAL HEALTHER
1631
MAT 3x10 CHARCOAL HEATHER
Comfort Flow Mat
Anti-Fatigue Floor Mats
1711
MAT,2x3,COMPLETE COMFORT II
1716
MAT,3X10,COMFORT FLOW
1712
MAT,3X5,AIR FLEX
1714
MAT,3X5,COMFORT FLOW
Galaxy Mat
Best Selling Heavy Floor Mat 90 Mil
1662
4X6 GALAXY BLACK BRUSH UTIMATE
1661
3X10 GALAXY BLACK BRUSH ULTIMATE
1660
3X5 GALAXY BLACK BRUSH ULTIMATE
Plush
Heavy Mat, Great in Office Setting 90 Mil
1784
3X10 PLUSH BROWN/BLACK
1783
3X4 PLUSH, BROWN/BLACK
1785
4X6 PLUSH BROWN/BLACK
Classic Solutions / Solutions Plus Mats
Best Selling Standard Mat 52 Mil
1676
3X10 MINK
1734
4X12 MINK
1728
4X6 MINK
1731
4X8 MINK
1738
5X12 MINK
1737
5X8 MINK
1609
3X4 MINK
Classic Solutions / Solutions Plus Mats
For Floors With Heavy Soil 52 Mil
1729
4X6 BLACK
1674
3X10 BLACK
1758
4X12 BLACK
1605
3X4 BLACK
Scraper Mat
Mats to Keep the Mess Outside
1707
MAT,3X5,SCRAPER
1715
MAT,4X6,SCRAPER WELCOME,HORIZONTAL
1710
MAT,3X10,SCRAPER
Waterhog Floor Mats
For High Traffic, Heavy Soil Entryways
1786
Waterhog Plus